Pumashock
kPOPfix Exclusive Interview
Natalie White aka Pumashock has made waves and fans in the K-pop community for nearly 5 years as the ultimate "cover-girl", recording unique renditions of smash hit singles by heavyweights the likes of DBSK, SNSD and Wondergirls. But what has she been up to lately? Besides releasing a bangin' cover of SHINee's "Dream Girl" with DTMG on April 11, she's got a lot up her sleeve, including taking the time out of her busy schedule to give kPOPfix an exclusive interview! Read on to discover who in K-pop she'd love to collaborate with, why she considers herself an underdog and what are her biggest challenges as the first African-American K-pop artist!
Why cover K-pop songs?
Originally, I sang kpop songs and posted them to youtube only hoping for critiques on my Korean accent. When I couldn't locate an instrumental for SNSD's "Gee" online, I decided to produce my own remix. Being a musician and a kpop fangirl-at-heart, doing the covers became the perfect hybrid of my two passions.
You've just released, along with DTMG, a live cover of Shinee's Dream Girl. What made you pick that particular song to cover?
When we decided to work together, we wanted to wait for the right song that would most organically translate into a live band arrangement. We knew there were some big comebacks lined up for February, including SHINee. SHINee's songs always have very well structured and robust arrangements. There's lots for musicians to tinker with in the music. As soon as we heard "Dream Girl", we knew it was the perfect song. There was absolutely no debate about it.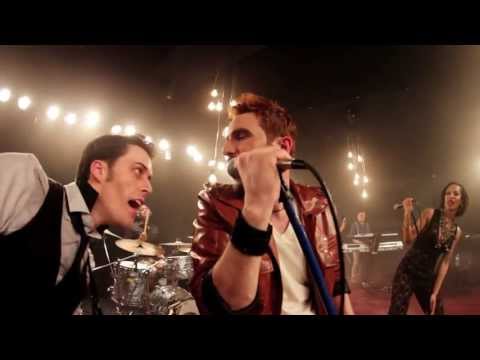 Since there are so many K-pop songs out there, what is it about a song that makes you decide to cover it?
That's a tough one, since there is no particular formula. It's quite random, actually. When I hear a certain song, some place deep in my mind will play it back to me in a different way. That's how the covers begin. I never start from scratch. I always hear the end product in my head first. The task is bringing those elements out in production so others can hear it as well.
Are there any Korean music artists (K-pop, indie or otherwise) that you'd like to collaborate with?
I absolutely love Ali. She has an amazing voice and lots of soul. I'd love to write for her sometime. Also, I want to make a sub-unit with SNSD Sunny, Hyoyeon, and Seohyun!
We know you've done a commercial and appeared on Star King in South Korea; will we be seeing you on Korean television again?
I hope so! I have some things up my sleeve, but it's too soon to say!
What are some of the challenges, if any, you have experienced along the way in your K-pop singing career? How have you overcome them?
Of course, being an African American woman (of which I'm very proud) has made me a bit of an underdog in this field. I'm confident, though, that I've shown the world that I'm not just a novelty or gimmick in kpop. My passion for the Korean entertainment industry is genuine. My fangirl history is 10+ years strong! I hope that sincerity and love will continue to diffuse a lot of the prejudice and resistance towards what I'm doing. Also, my lack of Korean language skills were quite a barrier for me in the beginning. In the early days, I was singing the songs strictly from phonetic memorization. It was quite stressful! Thankfully, I know what I'm actually singing about now! I'm working hard on my language studies, and I'm feeling more and more confident every day!
What are your plans for the future?
I definitely plan to release a bilingual kpop album. Beyond that, I just want to enjoy the journey and see how far this thing can go! Also on my to-do list – meet SHINHWA.
Website: Pumashock.com
Twitter: @Pumashock
Youtube: Pumashock
kPOPfix would like to thank Pumashock once again for this great interview!
Follow kPOPfix on Twitter @kPOPfix and like us on Facebook!